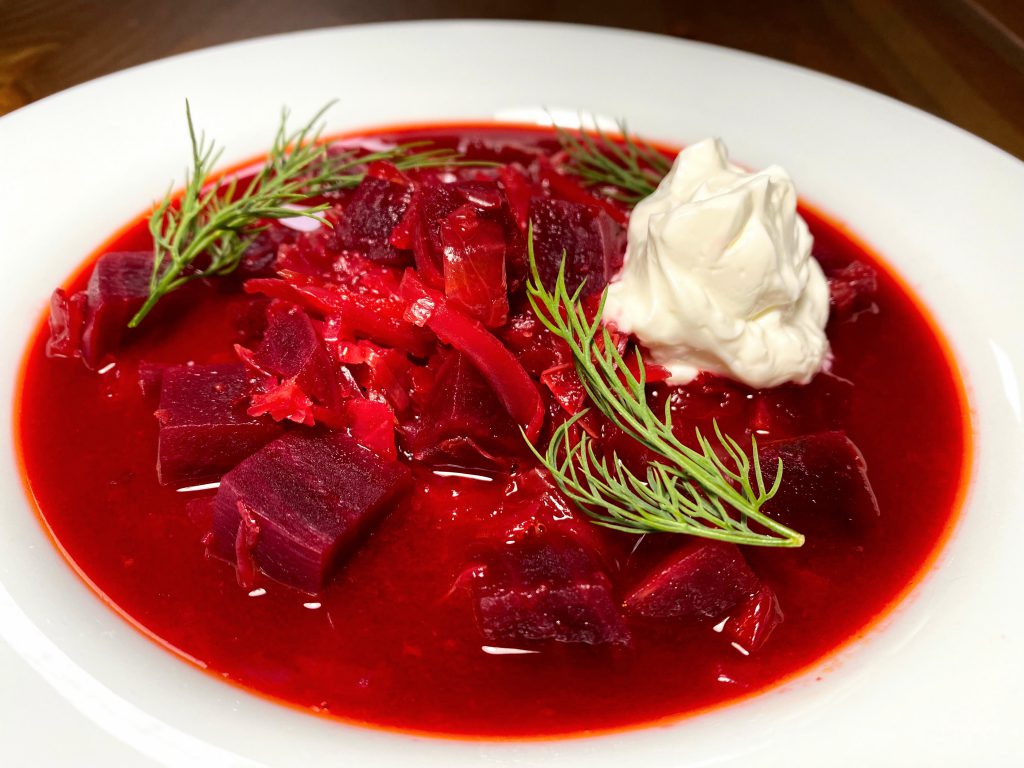 It's got the flavours and ingredients, but you can't call it borscht, especially when it's made in the pressure cooker.
Time: 30 minutes
Serves: 4
Ingredients:
20g cold-pressed avocado oil (or other cold-pressed neutral-flavoured oil)
3 cloves garlic – finely chopped
150g onion – diced
1 bay leaf
30g tomato paste
400g coleslaw mix (or grated cabbage)
400g beets – diced
900ml vegetable or chicken stock
8g salt
1g fresh ground black pepper
30g fresh lemon juice
Fresh baby dill and sour cream or Greek yogurt to garnish
Preparation:

Place oil in the base of your pressure cooker on medium-high heat or sauté setting.
When the oil is hot, add the garlic, stirring often for one minute.
Add the onion, bay leaf, and tomato paste, stirring often for two minutes.
Stir in the coleslaw mix, beets, stock, salt, and pepper.
Seal the cooker and pressure cook for six minutes at high pressure, beginning timing when full pressure is reached.
Remove the cooker from heat and safely vent the pressure. Open the lid and stir in the lemon juice.
Serve immediately or cool and reheat. Garnish with baby dill and a dollop of sour cream or Greek yogurt.